Experiences
Our concierge has designed tailor-made experiences for a memorable journey in Fez.
More details
Less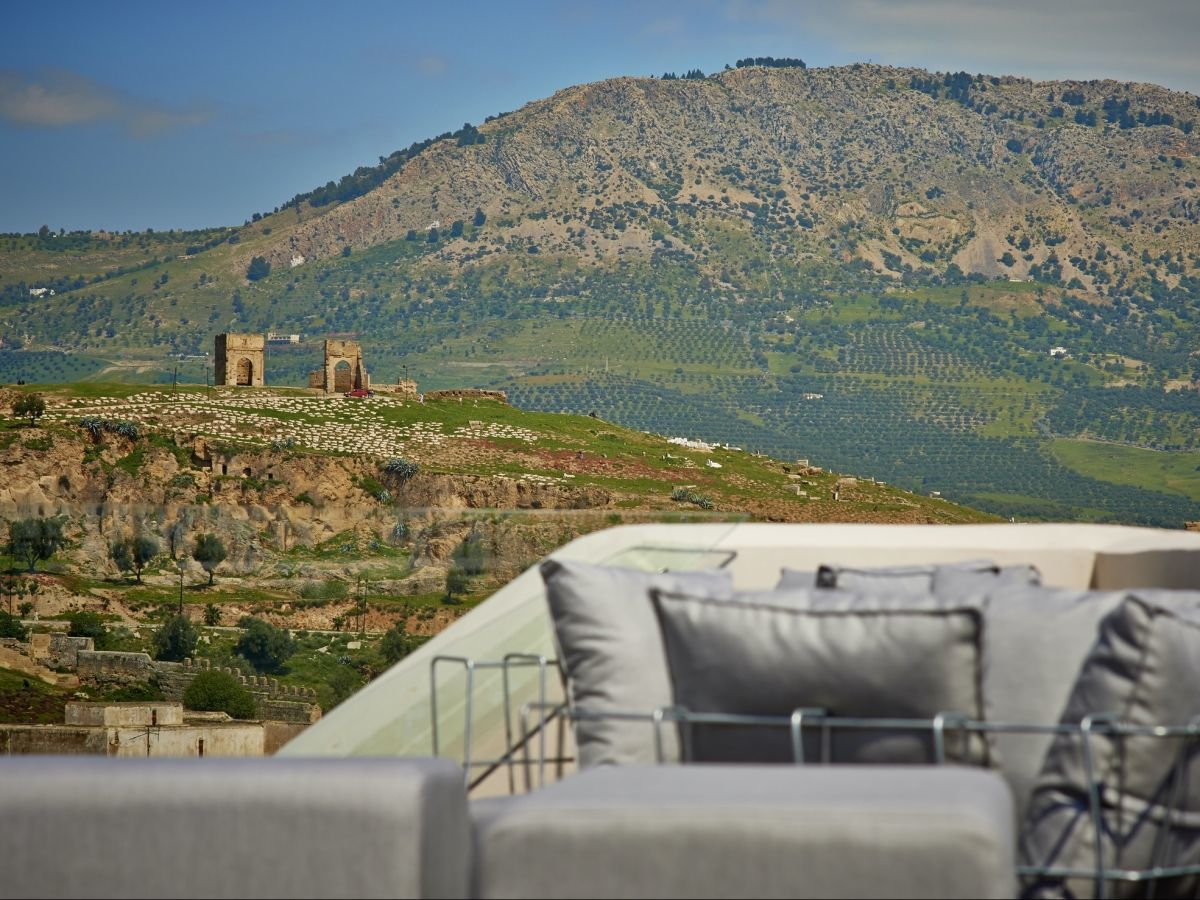 Volubilis – Moulay Idriss – Meknès
Enjoy your getaway to Fez and visit a region rich in history and emotion.
This journey will start with the crossing of a wine region where you will discover the richness of Moroccan wines. You will then continue on to the well-preserved Roman city of Volubilis, which dates back to the 1st century of the Christian era. An experienced guide will immerse you in the history of this capital city of the Roman era. From there, you will discover the city of Meknes, capital of Moulay Ismail, first King of the Alaouite Dynasty, as well as the small town of Moulay Idriss Zerhoun where the tomb of Idriss the First, founder of the Idrisside dynasty, is located.
From 1000 MAD per person...
Option 1: Golf Escape at Royal Golf of Meknes, a 9-hole course opened in 1969. This course has lots of character with the original clubhouse and the view of the minarets of the medina.
Option 2: Horseback Riding. A journey between nature and culture which will lead you through a stunning and varied landscape in the heart of Morocco's history.
Option 3: Visit of a Wine Cellar Château Roslane with a wine tasting
More details
Less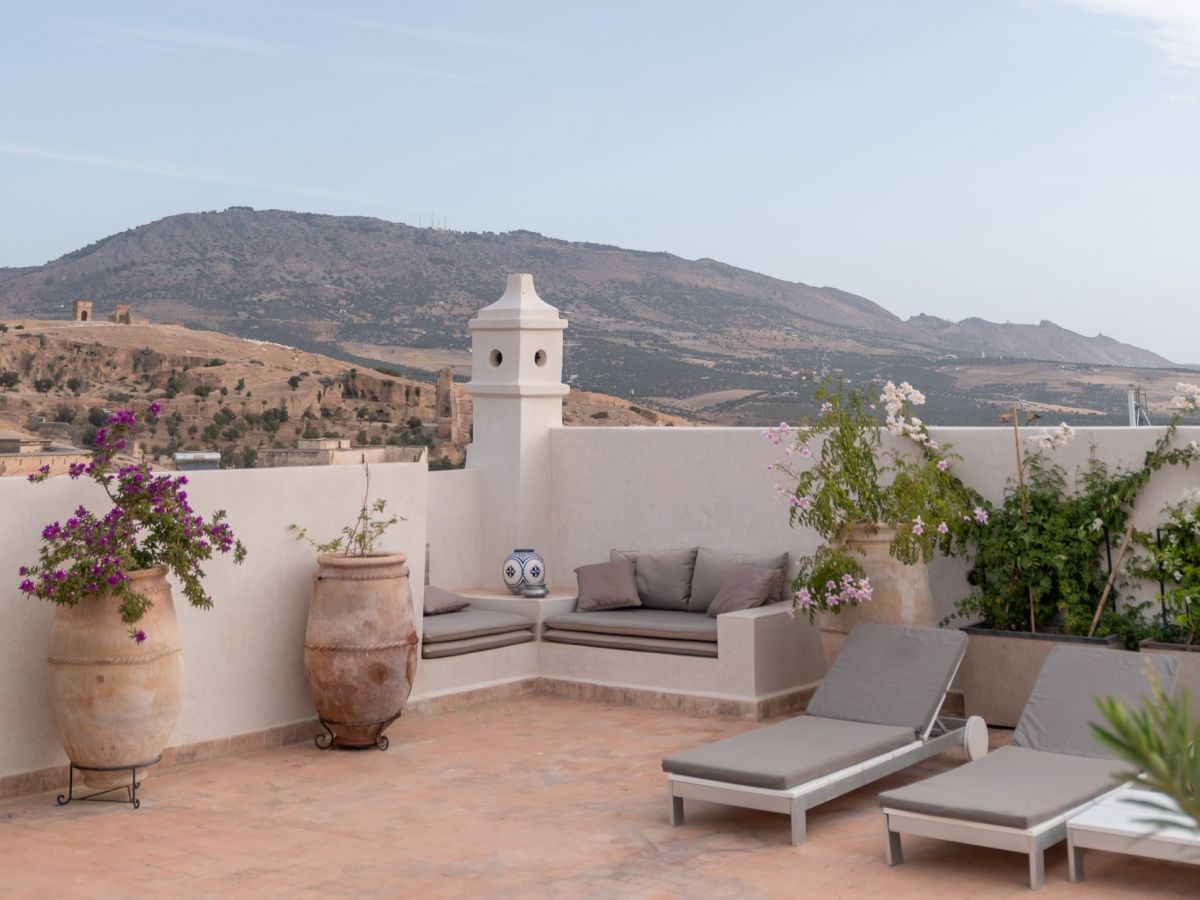 Best Available Rate
By booking with us directly, you're sure to benefit from our best rate and will be welcomed at the hotel with a glass of champagne which you can enjoy in our peaceful lounge area or comfortable outdoor patio.
More details
Less